About
we are the best quality and Traditional Caterers
We assure that your event is a memorable one for it is organized by professionals who love their work and are passionate about it to the highest degrees, has delectable cuisines and an impeccable service. We have the expertise to ensure that your function is nothing short of resounding success. Browse through the range of multi-cuisine menus and calculate cost of event to ensure that your function is a resounding success. Plan your function with us to ensure that it's a resounding success.
With over 29 years catering experience Sri Vigneshwara Caterers & Wedding Planner are experts at providing the best possible food and service for your wedding day. We ensure that we completely understand your needs and expectations for your event and work hard to make sure that everything is in place to succeed them. We deliver outstanding quality food with unbeatable value for money. We will help you find the perfect venue, take care of all the detail and work in partnership with you to create the perfect day.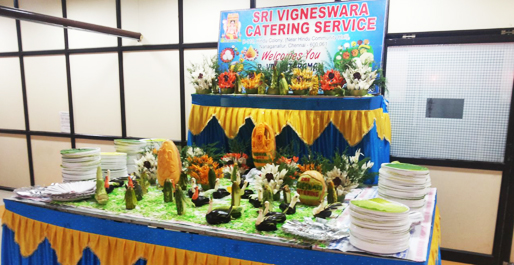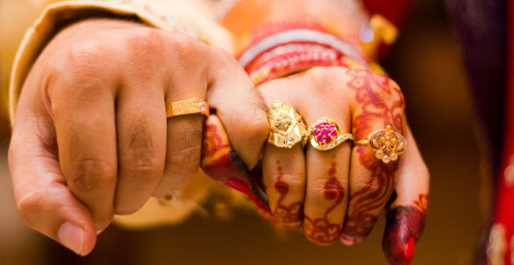 Catering & Wedding Planner
SRI VIGNESHWARA CATERERS & WEDDING PLANNER
Catering

WEDDING

CORPORATES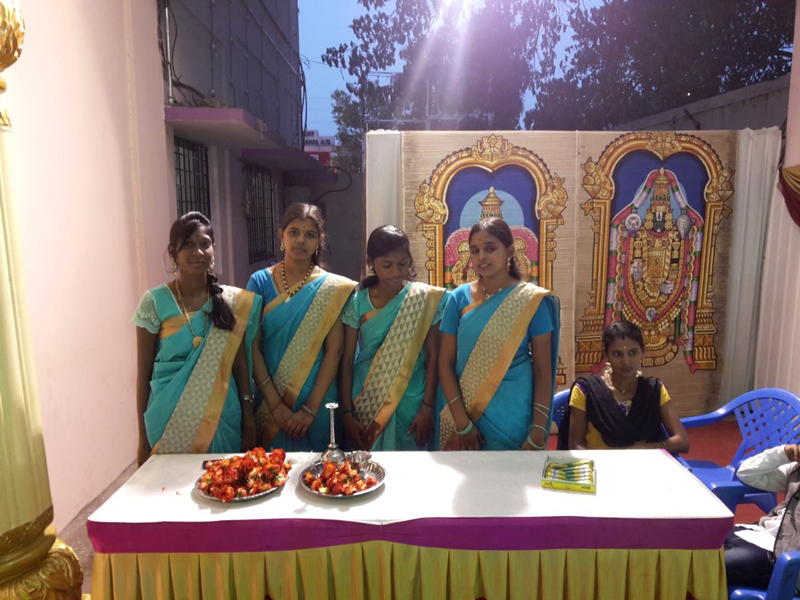 In the field of many, SVC stands apart among the south Indian wedding Caterers. We have the expertise needed to transform your dreams into a glorious wedding celebration.
Exquisite Food
Spectaculas Settings
Unobtrusive polished service
All of the above are just the beginning, to reflect our clients sophisticated and refined sense of style, the wedding we cater feature breathtaking beauty, food and unique tables. All of this is couched with the best service and flawless execution. Whether you are planning a wedding or just a reception, know that SVC will surpass your Expectations.
Many of Life's fondest memories are greatest in private home where friends and family gather to celebrate special occasions. At SVC we view an invitation to cater at a private home as a honor.Our commitment to the discerning host is to ensure that you enjoy the event as much as your guests do from start to finish.
At the conclusion of your party. Your guests will be wowed and your kitchen will be spotless. In the field of many, SVC stands apart among the south Indian wedding Caterers. We have the expertise needed to transform your dreams into a glorious wedding celebration.
Exquisite Food
Spectaculars Settings
Unobtrusive polished service
Our Customer Says
TESTIMONIALS
Can be termed as the best in the business in terms of quality ,taste of the food , punctuality and professionalism. An excellent catering service because I witnessed a hygienic handling coupled with friendly service staff who were courteous and responsible in their conduct.

- Karthik
Good food, transparent billing, on-time service and customisable food menu. All that you need to make your party a successful one. Go for it, without any doubt.

- Deepak
Quality of food was Superb. We have ordered authentic South Indian Indian food and it was up to the mark. All the guests were highly impressed by food quality and services.

- Arunkumar
A group of true professionals. Delicious food, which was appreciated by most of the guests. Highly recommended to those who understand, after all it is the taste and its presentation which leaves guest satisfied.

- Ramanathan
Our History
SVC is a company where:
Perfection was Constantly Sought
Inspired Cuisine was only a beginning
Breathtaking tables were an everyday occurrence
Guest's needs were anticipated and met before they were even expressed
A promise made was a promise fulfilled
In Short SVC is a company where owners managers and co-workers share only one goal, one vision to consistently exceed clients grand expectations.
Our Values
"Our Name Speaks about the quality of our food".
In our kitchen we begin each day with nothing on the stove but our menu card and series of empty pots. We know for food to be truly great and inspiring to the palate, it must begin from scratch with the freshest provisions. Each morning our chefs craft that day's menu to exacting perfection. Creating food of consequence and substance for our clients.
This is our genesis of our Name. All that said, many our clients always refer to the overwhelming sense of satisfaction and relaxation they enjoy after attending an event catered by us Hmmm....
Welcome to SVC where inspired food and distinctive service comes naturally
As a premiere Catering & Event planning company in Chennai. It is the Perfect Choice for the host who seeks a superb catering company with artistic flair. Since our inception in 1989, we have been the creative force behind many of the most glorious corporate receptions, wedding and gala events across south India.
We hope we can begin planning your next event soon. We offer passion, energy, beauty and uncompromising quality in everything we do. We also promise an imaginative event planning, attentive service and impeccably trained culinary team eager to provide a bash for your taste buds.